The Supplement Space Race. Why we aren't playing.
HASHTAG PERFORMANCE DRIVEN.
WHY ON EARTH do supplements actually decrease overall performance? Think about it. What is performance at the core? Why do supplement brands attack young teens with intimidation strategy, hot claims, and over the top gimmick efforts? Insecurity. Our own (quite simple) SEO research shows that the top search terms on google in our workout guide space were young boys looking for ways to add mass, 'get more muscles' , and have 'big biceps'. That same research showed that young women are looking for quick fixes to get lean, have abs, and grow their butts. The supplement industry attacks these insecurities, and quite irresponsibly intimidates our next generation of fitness enthusiasts into thinking their shitty products will help them quickly become the person they're searching to be. 
"PERFORMANCE" Defined by the Supplement Industry.
"SICK PUMPS" "SKIN BURSTING PUMPS" "CLINICALLY DOSED BLOOD BUSTING PUMPS" "ENERGY RELATED TO BOMBS AND EXPLOSIONS" "ONE HUNDRED. BILLION TIMES MORE POWER!" "SICK PUMPS! LITERALLY SICK! YOU WILL LITERALLY GET SICK MID WORKOUT!" 
The list goes on. Don't make me do all the talking here. I know everybody reading this shit has come across a supplement advertisement that makes them laugh. INCREASE TESTOSTERONE FIVE. HUNDRED. THOUSAND. TRILLION TIMES!!!!! YOU WILL BE ABLE TO LIFT YOUR MOMS CAR!!
The problem with the supplement industry is that they have a stronghold on the overall definition of performance. They prey on the kids strolling into the local supplement shop to see what's out there. The kid ends up leaving with rockets and explosions in pill form and a $120 tub full of sugar and MASS GAINING EXPLOSIONS... We forget what supplements were actually created to do: Supplement hard work and performance. Without severe intimidation and gimmick strategies, supplement brands will not flourish, because nobody wants to be told they have to work hard or even workout for that matter. Instead, they will browse products wishing for the fix. 
"Supplements no longer supplement performance. Supplements must now claim to do the actual performing in order to succeed in the space race marketplace."
Rightfully so, how can you survive as a supplement company today when you have internet warriors with pocket PHD's explaining to you (the supplement company) why prop blends are the devil, why everything must be '#clinically dosed buzzword', and why you're not using specific desireable ingredients they found on some online study written by a guy with a heart that will explode in 5 years from steroid abuse. When I think about performance, I don't necessarily picture a bodybuilder who can't walk up a flight of stairs without a break or twelve. Stop letting the supplement industry pressure you into thinking you're so ridiculously wrong the way you are. Supplement your training and hard work, don't rely on supplements for your training and results.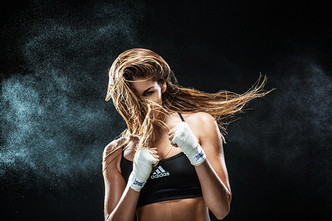 The mission of Crush Fit is to make the world a healthier place, and getting into the supplement space is another opportunity to leave our positive and bright mark on something rather dark and overly intimidating. This is alllllll going to come crashing down. How can it not? At some point we can only pack so much bullshit into these products before more people actually start dying. Our products were simply formulated to taste great, enhance your workout performance, and act as your sidekick on your fitness journey. 
Please fill out the form and try the samples. They will do all of the talking. It's time to take a look at the fitness industry, the health industry, and make a real connection that helps customers actually relate the two.